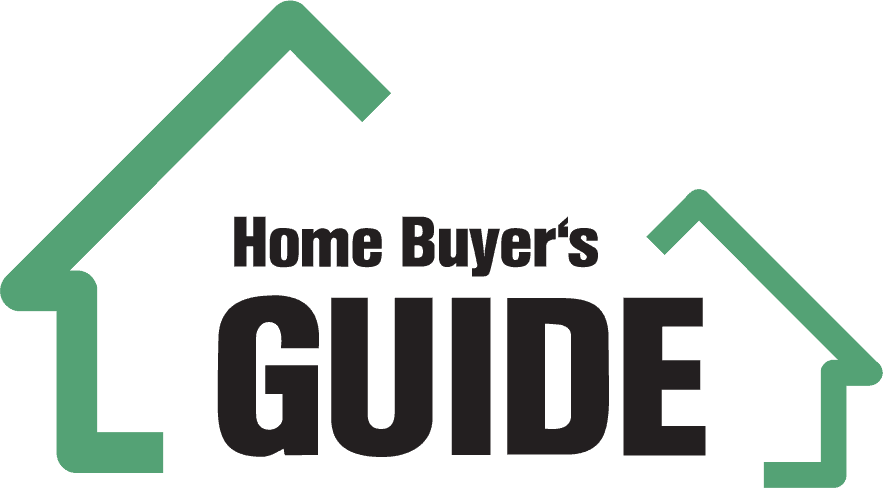 5 Things to Know When Shopping for a Home

Credit history
Your credit history is a record of how you have handled credit. It includes the types of accounts you have had, whether you paid your bills on time, and how much debt you owe compared to your available credit. You can check your credit report for free once a year from each of the three major bureaus by going to www.annualcreditreport.com.
If you have some late payments or accounts in collections, don't worry too much. A good rule of thumb is to pay all your bills on time for two years before applying for a mortgage so it won't appear as if paying bills is a new responsibility for you. If something negative does appear, work on removing it as soon as possible.
Monthly debt
-to-income ratio
Regardless of your credit score, one of the biggest factors most mortgage lenders will consider is your debt-to-income ratio. It's a simple calculation: Add up all your monthly debt obligations such as car loans, credit cards, and student loan payments, and divide that amount by your gross monthly income before taxes. That total should equal no more than 36 percent.
Make sure to add in any other recurring bills when calculating your debt-to-income ratio. If you're buying a condo, for example, include monthly HOA fees.
Income
If you are applying for a conventional loan, lenders typically require that your total debt does not exceed 43 percent of your income.
Lenders use this ratio to determine how much they can lend to you. But other factors come into play when deciding whether to approve the loan. For example, a lender might say yes to a borrower with monthly debts that exceed 36 percent of his income, but he may require a down payment of 20 percent instead of the usual 5 percent for someone whose debt-to-income ratio exceeds 43 percent.
Number of loan applications in the past 6 months
Some lenders include this factor in their calculations because it shows how aggressively you are trying to take on new debt.
Assets
Lenders like to see that you have savings beyond what you need for a down payment. If you can show that you could make two mortgage payments before defaulting on your house, the lender will feel more confident about lending to you.
If you are self-employed, banks may be willing to loan up to 50 percent of your income - with a down payment of 20 percent.
The time it takes you to save for your down payment also is important in the approval process. The longer it takes for you to save, the more risk there is that something unexpected could come up with your finances in that time, throwing off your debt-to-income ratio.
Purchases
Some lenders decide whether you should receive a loan by looking at what you purchased in the last six months.
If you've made large purchases, such as furniture or appliances, that might suggest your income is higher than it actually is, or that you could be expecting an inheritance or other source of cash. This can affect their decision on whether to approve you for a loan.
Large purchases can also be an indicator that you are buying on credit instead of saving for your purchase - which may signal that you won't be able to afford the monthly payment once you get the mortgage.
So, if you're looking at more than one house, it's best not to make any major purchases until you decide on a house and the mortgage has been approved.
Home Loan Process Fees

Down payment
Most lenders require potential home buyers to make a certain amount of money down before offering them a loan. The down payment is the initial investment needed to acquire the house. It represents the cash paid to purchase the property itself, instead of covering only some of the expenses incurred in buying it.
Most often, home buyers are required to pay a down payment of 20 percent of the purchase price. Some lenders require a larger amount while others accept a lower one, but in any event, this is a relatively small sum since it would be paid only once the buyer has found the house of his or her dreams and agreed to buy it.
Closing costs
A closing cost is simply any fee or expense associated with buying a home. When you buy a house, there are many costs involved over and above the purchase price.
These expenses generally include legal fees, inspection charges, taxes, and other fees that are incurred on the property itself on top of lender charges for documentation processing. The closing costs average about 3 percent of the home price.
Insurance
Mortgage insurance is a charge added to the homeowner's monthly mortgage payment in order to cover any outstanding balance if the homeowner suddenly dies or becomes disabled.
Lenders do not require you to carry insurance, but it is highly recommended that you buy some in case of an emergency. The process can be complicated and cumbersome, so most people pay a fee to their real estate agent or independent insurance agency in order to have an expert handle it for them.
In most instances, lenders require that they be the original owner of the home and its only resident except in cases where they are putting someone else's property up as collateral. In such cases, there may be fees for homeowner's association dues, condominium fees, or mobile home park association dues.
Home inspections
It's a good idea to have your home inspected before you close the deal on it. This is especially true if you are buying an older home, but even a newly built house can be faulty or built with poor quality materials that require expensive repairs down the road.
The cost of the inspection is usually around $300, and it is money well spent. You wouldn't want to move into a house only to find out that the roof is about to cave in!
Attorneys
The closing process cannot be completed without an attorney, so it is important to include this cost in the overall budget. Most attorneys charge between $500 and $1,000 for their services.
Legal fees are necessary since they will help you understand all the legal terms of the deal and review the property title with you, ensuring that there are no problems with it.
Closing
Required funds
One of the main factors to consider is how much money you need for a down payment, earnest money, and closing costs.
Research: The decision is ultimately up to you as a buyer, but it's important to be informed about the process and the housing market before making such a major purchase.
Location
When shopping for a home, you have to find the best location in terms of neighborhood and commute time.
Zoning: It's important that your future home is zoned in a way that will allow for a pool or guesthouse if that's what you're looking for.  You don't want to purchase a home only to have it not be livable because it conflicted with your local zoning codes.
School district: It's important to consider where the best school districts are located when searching for a home. If you have kids, this is extremely important to consider.
Extra time
When shopping for a home, takes a lot of time and effort. It's important to give yourself enough time so that you don't feel rushed or pressured into buying the first home you find. Test the market and continue looking until you find what's right for your family.
Power of attorney
If you are not able to be physically present for the purchase of your future home, it can be helpful to have someone you trust to handle all of the paperwork on your behalf. This will give them the authority to sign documents, view property blueprints, and more.
Don't rush into a home purchase before considering every aspect that is involved with the purchase of a home.
We serve the people in the Florida communities of:
Boca Raton, Boynton Beach, Hypoluxo, Ocean Ridge, Gulf Stream, Delray Beach, Hillsborough, Pompano Beach, Leisureville, Wellington, Royal Palm Beach, Riviera Beach, Belle Glade and Most of Florida!