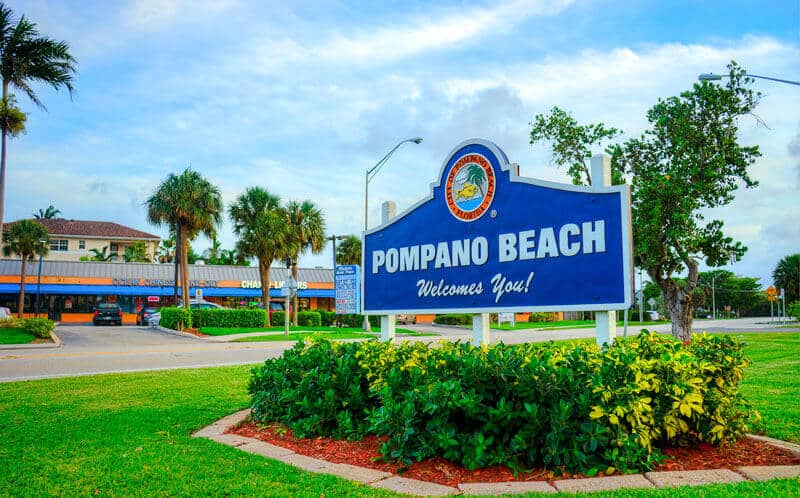 Pompano Beach Florida Mortgage Lender

What's There To Do in Pompano Beach Florida?
Why does everyone want to live in Pompano Beach? There is so much to do, from all the restaurants Festival Marketplace, and Pompano Beach Amphitheatre.
Make your Pompano Beach dream home or condo a reality, tell us about your needs on this short online application to get pre-approved in a few minutes. It only takes about 5 minutes for our pre-approval where we answer all your questions and let you know if you are approved RIGHT AWAY! To speak with a live loan officer - just call (561) 324-8606 or click here.
( Lord Mortgage is not just a mortgage broker. We also offer cash loans including business purpose loans and hard money loans! )
There are hundreds of new condos, apartments, homes and rental properties being built in Pompano Beach according to the Sun-Sentinel. So if you are thinking about buying a home or condo in the area, ( or even refinancing if you are a current resident ) you may need help with a mortgage loan. That's where Lord Mortgage comes in!
If you need to apply for a conventional mortgage loan, FHA loan, jumbo mortgage or even a hard money - private investor loan, Lord Mortgage has millions to lend! Call us at (561) 324-8606
Why should I buy a home in Pompano Beach FL ?

1. Great tax incentives: Florida enjoys one of the lowest property taxes in the country and has no personal income tax for full-time residents making it a very attractive destination for families fleeing high-tax states such as New York. (Source: https://www.bestplaces.net/economy/state/florida)

2. Plenty of activities: From boating and fishing to golfing and museums, there is no shortage of things to do in Pompano Beach. In fact, Pompano was recently named one of the "10 Best Towns for Families" by Family Circle magazine. (Source: http://www.pompanobeachfl.gov/things-to-do/)

3. Gorgeous beaches: The Atlantic coastline is world-renowned for its stunning beaches, and Pompano Beach is no exception. From swimming and sunbathing to surfing and fishing, there's something for everyone to enjoy on Pompano's white sand beaches. (Source: https://www.vacationhomerentals.com/blog-post/pompano-beach-florida)

4. Great climate: According to the National Oceanic and Atmospheric Administration, Pompano Beach enjoys an average temperature of 75 degrees Fahrenheit throughout all four seasons, making it ideal for year-round living or the perfect getaway destination. (Source: http://www.intellicast.com/Local/Weather.aspx?location=USFL0307)

5. Proximity to other cities: Pompano Beach is located within easy reach of both Fort Lauderdale and Miami, two other major hubs for business and industry in South Florida. This makes it the perfect spot for those who need to commute to one of these cities for work but want to come home to a quiet and relaxing beach town at the end of the day. (Source: https://www.zillow.com/pompano-beach-fl/)

If you're looking for a beautiful and affordable place to call home, Pompano Beach is a great option. With its world-class beaches, tax incentives, and abundance of activities, there's something for everyone in this charming Floridian town. So what are you waiting for? Start exploring Pompano Beach today!
We serve the people in the Florida communities of:
Boca Raton, Boynton Beach, Hypoluxo, Ocean Ridge, Gulf Stream, Delray Beach, Hillsborough, Pompano Beach, Leisureville, Wellington, Royal Palm Beach, Riviera Beach, Belle Glade and Most of Florida!