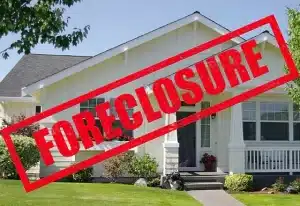 Facing foreclosure can be a daunting and distressing experience for any homeowner. However, there's a glimmer of hope with Lord Mortgage and Loan, a trusted name in the industry. In this blog post, we'll explore how Lord Mortgage and Loan can provide you with the foreclosure bailout you need to secure your home and financial future.
Understanding Foreclosure Bailout
What Is Foreclosure Bailout?
Foreclosure bailout, often referred to as a foreclosure rescue or loan modification, is a financial solution that can help homeowners facing the threat of losing their homes due to mortgage default. It involves restructuring or modifying your mortgage terms to make it more affordable and manageable.
Why Choose Lord Mortgage and Loan?
Expertise in Foreclosure Bailout
When it comes to foreclosure bailout, experience matters. Lord Mortgage and Loan has a proven track record of successfully helping homeowners across the country. Their team of experts specializes in mortgage restructuring and negotiation to prevent foreclosure.
Personalized Solutions
Every homeowner's financial situation is unique. Lord Mortgage and Loan understands this and offers personalized solutions tailored to your specific needs. They work closely with you to create a bailout plan that suits your financial capacity.
The Benefits of Foreclosure Bailout
Preventing Home Loss
The primary benefit of foreclosure bailout is obvious – it helps prevent the loss of your home. Through mortgage modification or restructuring, Lord Mortgage and Loan can give you a fresh start with affordable payments, allowing you to keep your property.
Credit Score Protection
Foreclosure can have a devastating impact on your credit score. By choosing foreclosure bailout, you can protect your credit rating from the severe damage that comes with losing your home. Lord Mortgage and Loan can help you maintain a more positive credit history.
Reduced Stress
The threat of foreclosure can be emotionally and mentally draining. Foreclosure bailout not only saves your home but also alleviates the stress associated with financial uncertainty. Lord Mortgage and Loan can help you regain peace of mind.
The Process of Foreclosure Bailout with Lord Mortgage and Loan
Initial Consultation
The process begins with an initial consultation. You'll meet with their experts to discuss your current financial situation, your mortgage terms, and your goals. This step is crucial to understanding your needs and developing a customized plan.
Mortgage Restructuring
Once your financial situation is assessed, Lord Mortgage and Loan will work with your lender to negotiate and restructure your mortgage. This may involve reducing interest rates, extending the loan term, or other modifications to make your payments more affordable.
Ongoing Support
The support doesn't end after the bailout is successful. Lord Mortgage and Loan remains committed to helping you throughout the life of your modified mortgage. They are just a phone call away to address any concerns or changes in your financial situation.
Conclusion
Facing foreclosure is a challenging situation, but with Lord Mortgage and Loan, there's hope. Their expertise in foreclosure bailout, personalized solutions, and commitment to your financial well-being make them a top choice for homeowners in distress. Don't wait until it's too late – contact Lord Mortgage and Loan to secure your home and your future today.