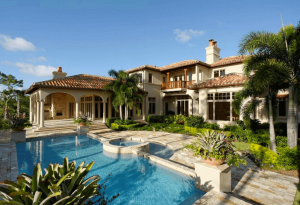 In the realm of real estate investment, quick financing can make all the difference. For those looking to secure their investments in West Palm Beach, FL, hard money loans can be a lifeline. In this blog post, we'll explore the world of hard money loans and how Lord Mortgage and Loan can be your trusted partner in this journey.
Understanding Hard Money Loans
What Are Hard Money Loans?
Before we delve into the details, let's start with the basics. A hard money loan is a type of short-term financing, typically used by real estate investors. These loans are secured by the property itself, making them a valuable resource for investors seeking fast access to capital.
Why Choose Lord Mortgage and Loan for Hard Money Loans
Expertise in Real Estate Investment
When it comes to hard money loans, experience matters. Lord Mortgage and Loan boasts a team of experts well-versed in the West Palm Beach real estate market, ensuring you receive the best guidance and financial support.
Quick Approvals and Funding
Real estate investments often require speedy financing. Lord Mortgage and Loan understands this and excels in providing rapid approvals and funding, so you can seize opportunities without delay.
The Benefits of Hard Money Loans
Fast Financing
One of the most significant advantages of hard money loans is speed. Traditional lenders often involve lengthy approval processes, but hard money lenders like Lord Mortgage and Loan can approve and fund your loan within days, allowing you to act swiftly in competitive real estate markets.
Flexible Credit Requirements
Hard money loans primarily consider the value of the property rather than your credit history. This flexibility in credit requirements makes it a viable option for real estate investors who might not meet the criteria of traditional lenders.
Real Estate Investment Opportunities
Hard money loans enable you to pursue various real estate investment opportunities, including fix-and-flip projects, property rehabilitation, or purchasing distressed properties for resale.
The Process of Obtaining a Hard Money Loan
Initial Consultation
Your journey begins with a consultation with Lord Mortgage and Loan's experts. They'll assess your investment goals, discuss your project details, and determine the scope of financing you need.
Property Appraisal
The property you intend to invest in is a crucial component of the hard money loan process. Lord Mortgage and Loan will appraise the property to establish its value, which will influence the loan amount.
Loan Approval and Funding
Once the appraisal is complete, Lord Mortgage and Loan will approve your loan, and funding will be initiated. Their efficient processes ensure you receive the capital you need in a timely manner.
The Importance of Working with a Trusted Partner
Navigating Complex Transactions
The real estate investment landscape can be intricate, and hard money loans are no exception. Partnering with an experienced and trustworthy lender like Lord Mortgage and Loan ensures you have expert guidance throughout the loan process, reducing the potential for complications.
Mitigating Risks
Risk is inherent in real estate investments, and Lord Mortgage and Loan can help you identify and mitigate these risks. Their industry knowledge and local expertise are invaluable when assessing investment opportunities and potential pitfalls.
Diversifying Your Investment Portfolio
Unlocking New Possibilities
With hard money loans from Lord Mortgage and Loan, you can diversify your real estate investment portfolio. Whether you're looking to enter the residential, commercial, or multi-family property market, these loans provide the financial backing to explore new avenues and grow your investment portfolio.
Achieving Your Investment Goals
Whether your goal is to generate passive income through rental properties or capitalize on property appreciation through fix-and-flip projects, hard money loans offer the financial flexibility to help you achieve your investment objectives in West Palm Beach.
Conclusion
West Palm Beach, FL, is a hotspot for real estate investments, and hard money loans are the key to seizing opportunities quickly and efficiently. Lord Mortgage and Loan's expertise, speed of approval, and commitment to your success make them the ideal partner for investors looking to expand their investment portfolio in this dynamic market.
Don't let your real estate investment dreams remain on the horizon. Contact Lord Mortgage and Loan today to discover the potential of hard money loans and unlock your path to success in West Palm Beach's thriving real estate market. With their support, you can turn your investment aspirations into a reality.