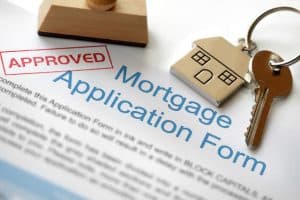 You may have heard of the term 'qualifying rate'. There is some confusion about what this means and how it affects you as a borrower.
The qualifying rate – typically defined as the Annual Percentage Rate – will affect whether or not your mortgage application will be approved and at what interest rate.
The lower your credit rating, the higher your interest rate is likely to be.
If you have a smaller deposit, the lower your interest rate will be because this provides less security for the lender in case you default on your repayments.
The term 'qualifying rate' relates back to before you decide to purchase a property and therefore offers advice before a mortgage application.
Who is it for?
Anyone who has decided they wish to purchase a property but hasn't yet found the right one. This checklist is designed to highlight areas you may need to focus on before discussing them with your lender so that your request will be approved.
It also highlights information you should collect from other parties, such as your proposed mortgage valuation and surveyor's report.
What should I know?
The qualifying rate is the lower of the two Mortgage Interest Rates that will be quoted by a lender. This figure is calculated on a case-by-case basis and applies to both variable and fixed-rate mortgages. It does not apply to tracker or discount mortgages.
Borrowers should be aware that if their Mortgage Interest Rate is lower than the qualifying rate, they will receive a decrease in interest points for this privilege. Borrowers must be sure that they can borrow sufficient funds to cover the additional payments.
The qualifying rate is often a little higher than the introductory Mortgage Interest Rate which you may have been given as an initial offer, but it can be useful if mortgage rates increase between submission and completion of your application. In this case, the lender would not need to re-quote for your mortgage.
The qualifying rate is used as a benchmark for any potential future changes to your contract. If you ask for, or the lender suggests lowering your Mortgage Interest Rate during the fixed term of your mortgage, they will need to satisfy themselves that it will still meet the agreed Minimum Qualifying Rate.
As with all things financial, there are local variations on the role of the qualifying rate and how it is used.
When should I think about it?
As soon as you decide you want to buy a property, even if you don't have a specific property in mind. You will be able to get an idea by looking on websites.
Before the mortgage application process begins, you should have gathered all of your data on outstanding debts and existing mortgages so that it can be used to calculate this rate on your behalf. If your lender is unable to offer a Mortgage Interest Rate that meets or beats the qualifying rate then you will need to re-think your choice of property.
You may also wish to ask for a list of properties in advance so that you can make an informed opinion about this important figure.
How do I get it?
It's advisable to take advice from more than one mortgage lender when comparing the options available to you. You should also take advice from a building surveyor and possibly a solicitor before applying for a mortgage as this will help with an accurate appraisal of the value of your chosen property.
Your choice of mortgage lender is just as important as the qualification rate itself. Look into how long they have been established, their history in dealing with existing customers and the level of customer service provided.
If you want to take out a mortgage for more than 80% of the value of your property, you will need to do this with two separate lenders. You may also have to take into account that different qualifications are required by each lender when getting quotes. This is why it is important to have your finances in order before you approach the lenders.
How can I reduce my mortgage interest rate? 
Much of this process will depend on which lender you use. However, there are several things you can do yourself to improve your chances:
Provide accurate information about your future income
Keep your employment status and income constant
Give details of the value of any savings you have
Pay off your credit card bills, reduce outstanding balances on a current mortgage or clear other debts as soon as possible. This will help to improve your credit rating.
Good communication with more than one lender and a good credit rating will give you the best chance of getting what you want.
How is it used? 
There are two kinds of Mortgage Interest Rate: variable and fixed rate. The qualifying or minimum interest rate will be applied to both, but in different ways depending on the type of mortgage chosen.